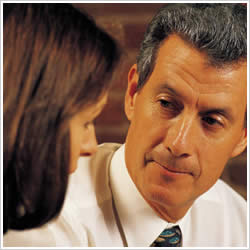 Determining a price is the most critical step in preparing to sell your house. Every seller and Tall Country real estate agent shares the goal of getting the highest price possible for their listing. However, overpricing your home is laden with pitfalls. Underpricing it, of course, is effectively giving money away.
Setting the optimal selling price for your home is part art, part science. This entails pricing the house according to the current market, not necessarily what you think it is worth. The price is determined by a number of factors. The biggest factor is derived from the Comparable Market Analysis (CMA).
The team members at Tall Country Realty have access to market data, technical support, and a network of experienced agents necessary to provide sellers with the most accurate and comprehensive CMA in Colorado. We will prepare for you a personalized CMA that includes houses similar to yours that are:
Currently on the market
Under agreement
Recently sold
Detailed information about each of the above
The CMA is the foundation on which we work with you to develop an overall sales plan. Your specific circumstances including the energy and money you want to invest in staging the home, the amount you need to walk away with and your input regarding time on market will also be discussed and incorporated.
Price is the number one factor prospective home buyers use to determine which houses they want to visit. Though it can be tempting to  "test the market" by asking for a higher price initially, doing so can be extremely detrimental and actually drive the final sales price down. This is because:
Properties experience most market exposure in the first three to five weeks
The best prospective buyers will see your home at this time and reject the price
The majority of homebuyers will not return to a home, even if the price is reduced
Agents are reluctant to show a home they see as overpriced to their buyers, except for use to make a competing property more appealing.
Further, statistics show us that overpriced homes remain on the market longer. We also see data that the longer a home is on the market, the lower its eventual sale price is relative to the asking price.
Taking all relevant factors into account, we will help you set the right price for your home and pair it with an effective marketing plan. Entering the market at the right price will:
Result in a faster sale
Expose your real estate to a larger pool of buyers
Increase real estate agent interest and response
Generate more phone calls
Keep your listing from becoming stale
Now that you understand the importance of setting the correct price, and how the talented professionals at Tall Country Realty can help, you are ready to move on to the next step.
What's your Home Worth?
What's your property or home worth? Find out by filling out this market analysis request form.