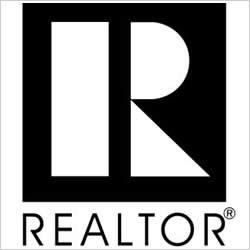 Real Estate Agent, Broker, Realtor® - They're all the same right?
Wrong - knowing the difference is important.
If you've been looking at property recently, then chances are good you have come across some of the most confusing terminology in the Real Estate field. A Real Estate Agent, Broker and Realtor® are often used interchangeably because people don't understand the difference, but they aren't the same.
It is not difficult to understand the differences, and knowing them may help you when you consider hiring a real estate professional.
First off, in order to use any of these titles, one must be licensed to sell real estate in their respective state. However, standards set by the states (such as education, exams and experience) vary from one state to the next.
The Differences Between a Real Estate Agent and a Broker
The term 'agent' legally applies to both brokers and agents. Generally, however, those referred to as agents are salespersons.
Agents (salespersons) are required to be at least 18 years of age, complete coursework of around 60 hours followed by an exam on basic real estate transactions and laws pertaining to the sale of property. Agents are hired by brokers and all transactions are done under the broker's supervision; they cannot work independently.
Brokers, after working as an agent, must do more coursework followed by another exam, which is longer, broader in scope and more detailed than the agent exam.  A broker owns all listings an agent brings in and is responsible for making decisions. A broker can work directly with buyers and sellers, or can have a staff working for them.
Realtors® are brokers or agents with an affiliation to the local or state board of Realtors®. This board is under the National Association of Realtors (NAR). The NAR, in addition to adhering to state and federal laws, have their own set of regulations and a Code of Ethics. The NAR also sponsors the Multiple Listing Service (MLS) which lists homes for sale. Additionally, NAR members are required to continue their training by completing an ethics course of no less that 2.5 hours once every four years.
While there is no guarantee that Realtors® are ethically better than unaffiliated agents or brokers, it is an attempt by the industry to regulate a code of ethics. It is largely accepted, by practitioners, lawyers and consumers, as the gauge of professionalism for the real estate industry.
Some of the things a Realtor® must abide by include:
Pledge to put the interests of buyers and sellers ahead of their own and to treat all parties honestly.
Shall refrain from exaggerating, misrepresenting or concealing material facts; and is obligated to investigate and disclose when situations reasonably warrant.
Shall cooperate with other brokers / agents when it is in the best interests of the client to do so.
Shall refuse fees from more than one party without all parties' informed consent.
Must engage in truth in advertising.
Shall not practice law unless they are a lawyer.
The real estate industry can be confusing. It is important to know who you're dealing with when buying and selling property. It is our hope that this article helps you to do so.