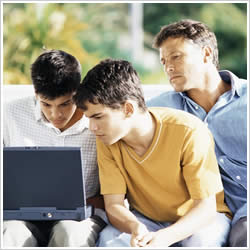 After we've toured some houses and decided on one or more you may be interested in, Tall Country Realty is here to help you gather information about the specific neighborhood. We will prepare a very specific report for you on the neighborhood.
We will gather all the data available about the neighborhood, including:
Demographic information
Schools, both public and private
Proximity to amenities such as supermarkets, shopping centers, restaurants, museums, hospitals etc.
Comparisons between each neighborhood you've chosen to look into further
Through traffic
Crime rate
This is all certainly vital information to know before you make a large investment. However, we also encourage you to spend some time exploring these neighborhoods on your own. Take a drive through the area to get a general feel of the atmosphere. You might even want to take a stroll and chat with some current home owners.
A lot of realtors will try to sell you on a less than desirable neighborhood by claiming it is "up and coming" or the "next hot spot". Tall Country Realty prides itself on integrity. You can be sure that we will only ever mention these things if we believe them to be true and have reasons with which to back that claim. That said, particularly for first-time home buyers or those with a budget on the lower end of the spectrum, buying in a neighborhood that is likely to quickly rise property values is certainly a good idea.
When a home goes up for sale, it is all public record. We can tell you what homes in a neighborhood sold for ten years ago and how they are selling currently. When factoring in inflation, this can be a good indicator if your prospective property is likely to gain in value or not.
When doing your own research for atmosphere and comfort, try to visit the area at several different times. Is it just as appealing at night as it was during the day? Do you feel comfortable walking alone on the street the house is one, but uncomfortable just a couple of blocks away? Try to visit on both weekends and weekdays as well.
All of that said, the more preliminary work in this arena we can do, the better. As mentioned earlier, a house in a good neighborhood at a good price is not likely to remain on the market long and being ready to act can often mean the difference between getting your dream home and being disappointed and continuing your search.
It is of the up most importance that you are happy with the neighborhood the home is in. Tall Country Realtors take great strides to stay informed and in touch with the neighborhoods we work in, so you feel confident in asking any questions and receiving impartial and accurate answers from your Realtor.