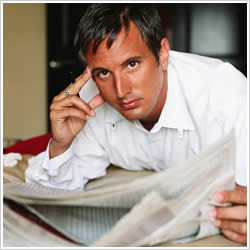 Shopping around for a mortgage loan is an essential step on your path to being a home owner. It can also be the most daunting one though, especially if you are not prepared for what to look for and expect.
There was a time when it was much easier and less complicated to get a home loan. While some things have become more arduous now, we'll break down the process. Understanding what documents you need, how they are used by other parties and variables and steps which make up the process relieves a lot of the anxiety. Obtaining a mortgage does not need to be as difficult and unpleasant as many think, especially with us at Tall County Realty here to help guide you.
We advise our clients to get a pre-approval letter from a reputable lender. We are happy to direct you to a lender we have worked with, but regardless of who you choose, make sure to research them first. This pre-approval letter puts you in a place to be taken seriously when you make an offer once we find a home you love.
Probably the biggest factor that has made getting a mortgage loan harder is comparing the fixed and variable interest rates. Once upon a time there weren't very many sources, and it was a fairly simple matter of comparing ten or so companies. These days not only are there thousands of lenders and brokers, there are also many different types of loans.
Though most people think obtaining a home loan begins with a loan application, education should really be your first step. Tall Country Realty stays abreast of current information from web sites, articles, seminars and more and we are here to assist you. Our advice is to create a budget to know exactly the range you want your mortgage to be now. Remember to keep in mind any major changes or obligations that may come up during the life of the 15 or 30 year mortgage.
It is critical to be realistic during the budget process. Lenders and brokers will usually do their best to make your application qualify you for the highest amount possible. Their assessment of what they are willing to lend you may, in reality, be more than you can afford or are comfortable spending. Make a realistic budget then stick to it.
It is your responsibility to create a realistic budget of your income and expenses to decide what you can manage to pay each month with comfort. Don't forget to include taxes, homeowner association fees, insurance and anything else that is going to be written into the monthly payment.
Once you've taken stock of your expenses and income, it's time go loan shopping. There are two basic ways to go about this, either directly from a lender or via a mortgage broker. Direct lenders are exactly that, those with funds to loan you directly. They decide how much they lend and at what interest rate. Mortgage brokers take your information and offer it to selected direct lenders they work with to find you the best deal. They can be particularly helpful in helping you to secure a loan if you have needs and can't find a direct lender to meet them. Remember though, they are usually paid with a portion of the amount you borrow.
The application process is really just a matter of stating your income, assets and debts and having available the documentation to prove those statements. They will run a credit check and are likely to ask for paychecks, tax returns, and, if applicable, divorce decrees. If, based on this information, the lender decides you are credit-worthy, they'll want an appraisal completed by a professional on any house you want to buy to ensure it is worth the amount they are loaning you.
That is the entire process. It can seem daunting with so many lenders and brokers, but Tall Country Realty can certainly help you navigate that and get you one step closer to your new home.