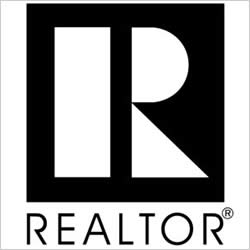 For most people, buying or selling a home is the most important and biggest financial transaction of their life. Surprisingly though, many people don't give much thought to selecting the real estate agent who is best suited for their needs.
Choosing the right real estate agent will save you precious time, energy and frustration. Whether you are in the market to buy real estate or sell it, the right agent will be familiar with your area and get you the best price. Rather than picking a name at random from a search, consider the following:
Ask for referrals – Ask friends and family for referrals. Doing this offers a starting point for you. However, don't hire an agent based solely on a recommendation. While that agent may have worked very well with your friend's personality, neighborhood, and price point, it's not guaranteed the same will be true for you.
Consider Hiring a Realtor® - rather than just a real estate agent. In addition to a state license, Realtors® must abide by a strict code of ethics set forth by the National Association of Realtors. They also have access to listings of many more houses for sale.
Experience in your price range – It's a good idea to select a real estate agent that deals with houses in your price range. Agents that specialize in very high-end property may not put forth their best effort for houses under that price. Likewise, if they primarily deal in handyman specials, they probably will not have the expertise to effectively navigate a high-end deal.
Make sure they're listening – Selling and buying real estate can be stressful, complicated and confusing. A good agent will make the process more comfortable and understandable for you. They will know the answers to any questions you ask and take the time to explain them. You will be spending a lot of time with your agent, and trusting them with a very important transaction, it is important that you get along well and you are confident in their skills.
Once you have narrowed down your choices, conduct an interview with each prospect. You are hiring someone to do a job, for which they will be compensated – have you ever been hired without an interview? Of course not, and for good reason. It's a good idea to interview at least three agents. Ask them the same questions and take notes on their answers, so you can effectively compare them later. Here are some sample questions you may want to ask:
How long have you been in real estate?
How many houses have you listed/sold in the past year?
What is your experience in the area in which I am selling/looking to buy?
Will you give me names and numbers of past clients for references?
How frequently will I hear from you?
Don't underestimate the value of a stellar professional real estate agent. Choosing the right agent can mean the difference between getting a fair deal and getting gouged as well as a generally pleasant or an awful experience. Utilize the tips provided to ensure you choose the best agent for you.
Tall Country Realty is a great choice. We pledge to provide you with the most powerful marketing locally, nationally, and internationally. Getting your house sold for the best price and making sure you are comfortable and informed every step of the way is our mission; we never lose sight of that mission at Tall Country Realty.